BXB EDC 2051 Main Control Unit Digital Confer...
1. 3-chain outputs for daisy connection; each link can be linked up to 60 units.
2. 4×20 digits LCD screen displays conference mode, microphone's volume and other conference settings.
3. Multi-Conferencing Operating Modes: (Normal/Chairman/Override)
 MIC auto-off: Microphone turns off automatically when not being used in 30/45 seconds (chairman is not affected).
 OPEN-MIC : Give limit to the quantity of open delegate microphones from 1-9.
4. System auto-testing functions when power is on. When the connection is failed, the red ring of light will flash.
5. Equipped with RS-232 and RS-485 interface on the rear panel, which complies with image auto-tracking system.
6. The volume of microphones is displayed by numbers on the LCD screen. Users can press the button of the control unit to adjust the volume.
7. The equipped XLR plug can connect other recording and audio equipments.
8. Power supply: AC-110V-230V.
9. Frequency response: more than 100Hz~16KHz; total harmonic distortion<0.1%; signal-to-noise ratio: more than 80dB.
10. The control unit conforms with ROHS standard, which is not harmful to users' health.
TK 35000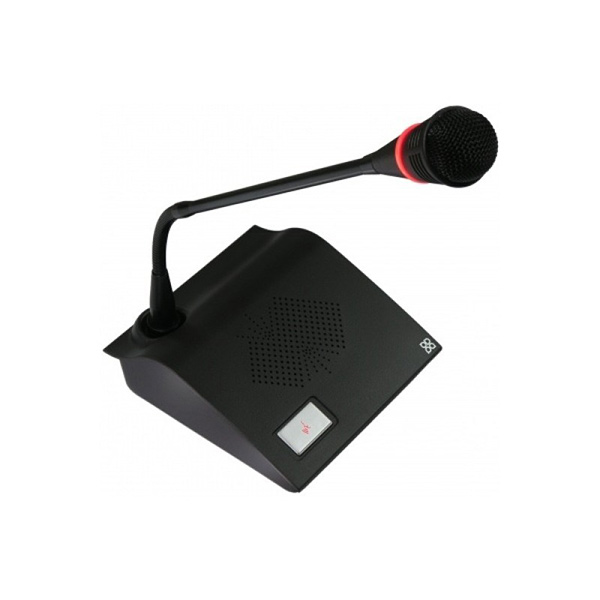 BXB EDC 2012 Table-top Delegate Unit Conferen...
Features a built-in 2.5 inches high-fi loudspeaker and electrets Condenser stem microphone
Provides Fixed/Pluggable gooseneck microphone for easier installation and maintenance
BXB gooseneck microphones adopt DIN type plug preventing bad contact of the connector
Gooseneck microphone with illuminating red ring to indicate speaking status
Has 1 stereo earphone jack for recording
Has dust/wind-proof functionality to prevent it from sound explosion
Loudspeaker is automatically switched off when the microphone is activated to prevent acoustic feedback
Auto Test functionality
Digital Series- parallel daisy-chain connected. Even though one of them is failed, just removes the failed one and then re-connected, the functionality still works perfectly
Provides Stem length: 43/48/56/70 cm
TK 16000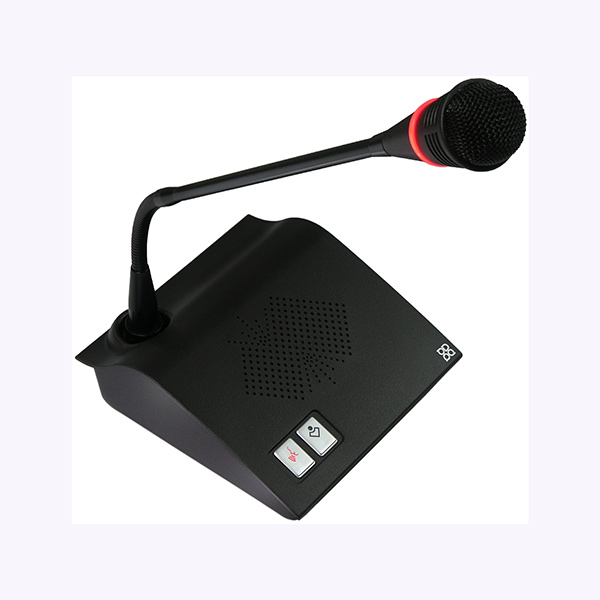 BXB EDC 2011 Table-top Chairman Unit Conferen...
Features:
 Features a built-in 2.5 inches high-fi loudspeaker and electrets Condenser stem microphone
 Provides Fixed/Pluggable gooseneck microphone for easier installation and maintenance
 BXB gooseneck microphones adopt DIN type plug preventing bad contact of the connector
 Gooseneck microphone with illuminating red ring to indicate speaking status
 Chairman Unit can be linked anywhere within the chain, max. up to 10
 Chairman features having "Priority" speak button to override delegate and the alarm sound when delegate-off
 Has 1 stereo earphone jack for recording
 Has dust/wind-proof functionality to prevent it from sound explosion
 Loudspeaker is automatically switched off when the microphone is activated to prevent acoustic feedback
 Auto Test functionality
 Digital Series- parallel daisy-chain connected. Even though one of them is failed, just removes the failed one and then re-connected, the functionality still works perfectly
 Provides Stem length: 43/48/56/70 cm
TK 20000