Coming Soon..
Sennheiser SL Handheld SET Wireless Microphon...
The sleek but robust SL Handheld DW is optimized for speech in presentations or lectures where every word matters.
Features

Automatic frequency and interference management
Speech optimized condenser microphone capsule
Clear and easy focused user interface
Long operation time (up to 15 hours)
Advanced power management and Li-Ion rechargeables
Secure 256 bit AES encryption
Remote controllable
TK 0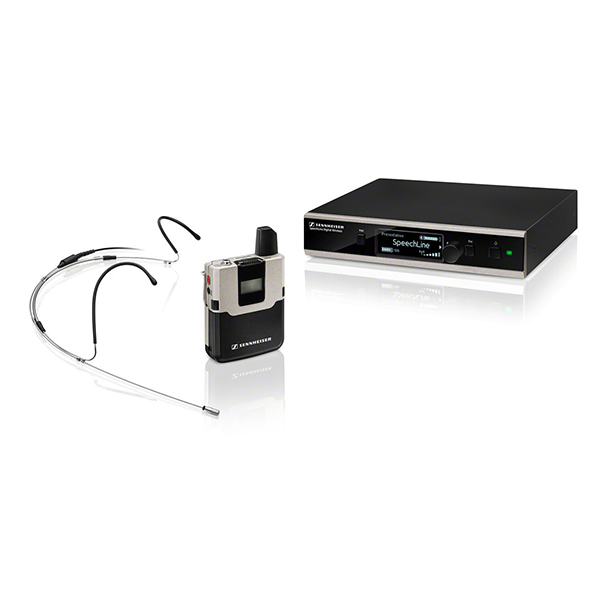 Coming Soon..
Sennheiser SL Headmic SET Wireless headworn M...
An extremely unobtrusive and comfortable-to-use headworn microphone Set. Dedicated to Speech.
Features

Excellent speech intelligibility
Outstanding sound quality, omni-directional
Sleek and unobtrusive appearance
Extremely lightweight, but sturdy metal frame
Automatic frequency and interference management
Lockable 3.5 mm jack socket
Secure 256 bit AES encryption
TK 0